Device Connection Log
The Device Connection Log Block displays a list of devices logs their connection / disconnection events.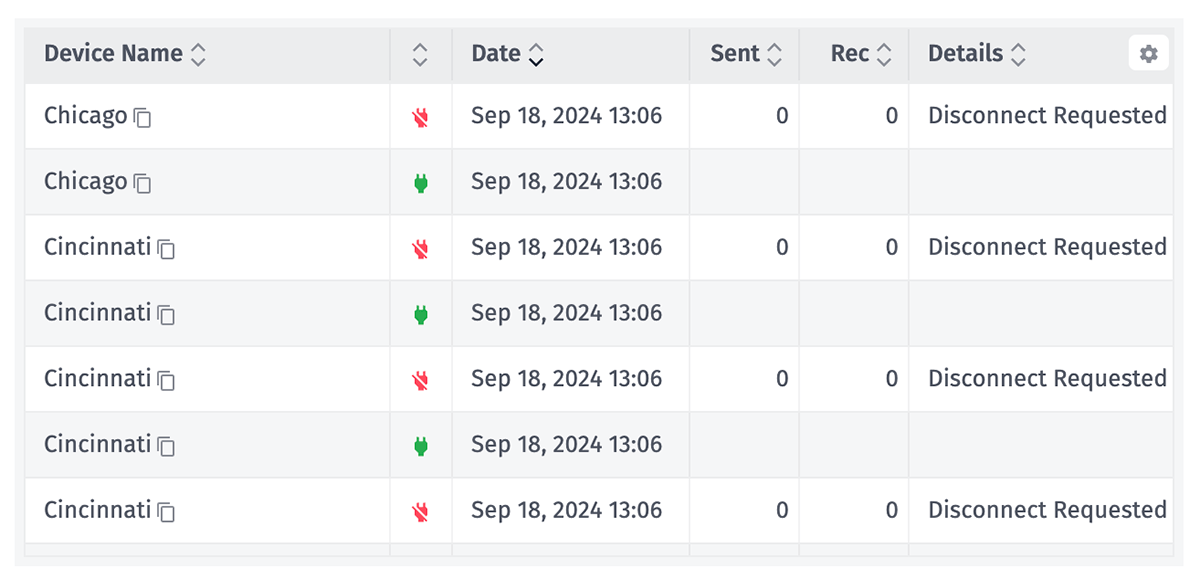 Configuration
The block takes a device query (device IDs only) to display within the log.

Was this page helpful?
---
Still looking for help? You can also search the Losant Forums or submit your question there.