Indoor Asset Tracker Template
This Application Template illustrates an indoor asset tracking solution, a multi-view application that can be used to monitor, and locate assets in a physical environment.
Key Components
This indoor asset tracking application is designed to simulate movement of beacon-like devices on the campus of an assisted living facility. This template provides an example of the following:
Sample devices based on BLE beacons
Live and historical overview and device dashboards
A pinpad kiosk login
Separate views for managers and employees
Real-time location-based event alerts and monitoring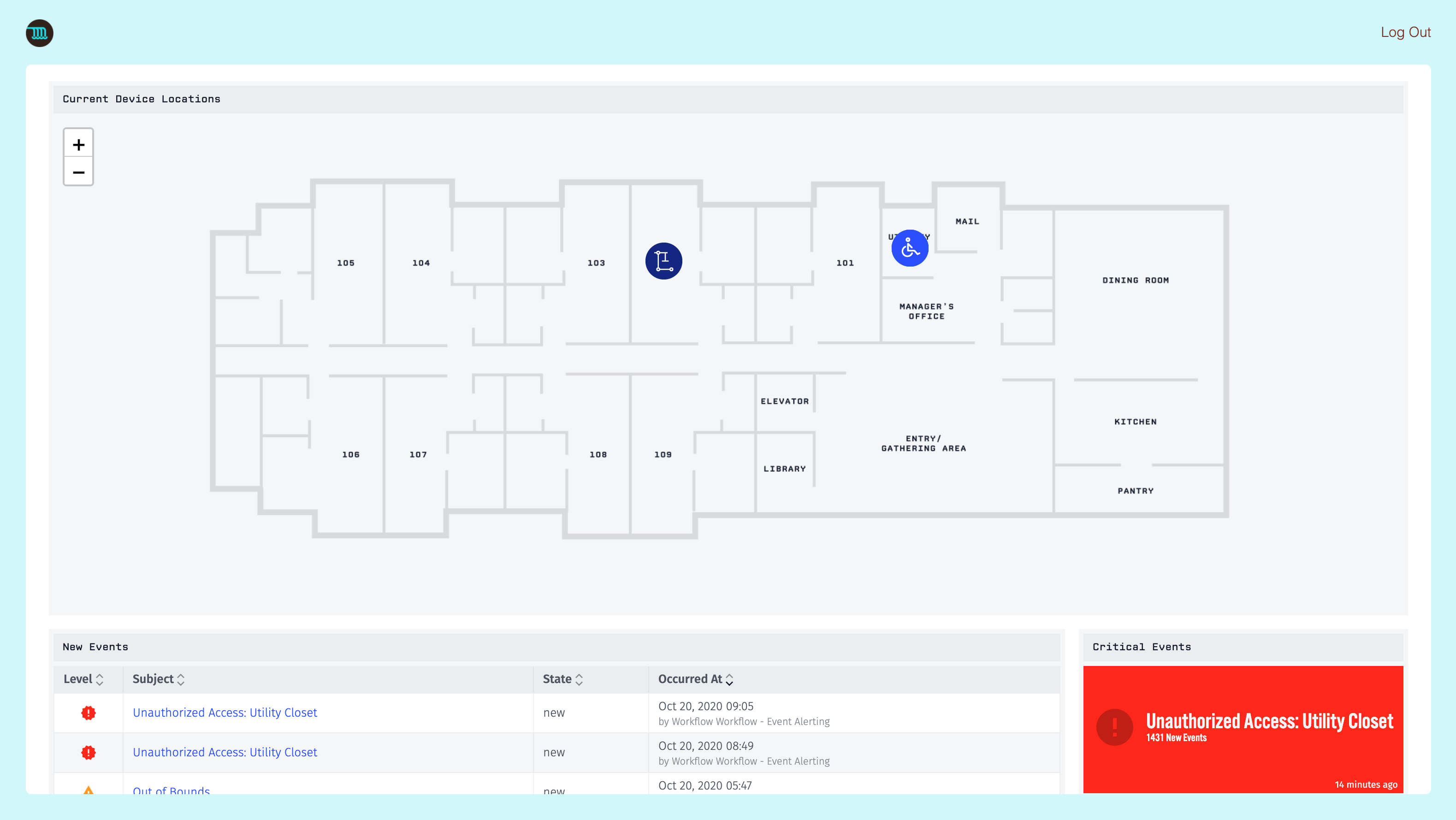 Usage
This template contains a README that provides instructions and guidance on the template implementation.
To create an Application from this template:
Navigate to the New Application page.
Select the Asset Tracker Template.
You can also import this template from the GitHub repository.
Resources
For more information, see:
Was this page helpful?
---
Still looking for help? You can also search the Losant Forums or submit your question there.