KST33 Series Distance Sensor Template
This Application Template provides example workflows and dashboards to demonstrate the functionality of the LoRaWAN KST3320 Distance Sensor. It provides built-in support for multiple LoRaWAN networks such as Actility, MachineQ, and Helium.
The KST3320 is equipped with a 4-meter distance sensor, 3-axis accelerometer, temperature and humidity sensors, and GPS.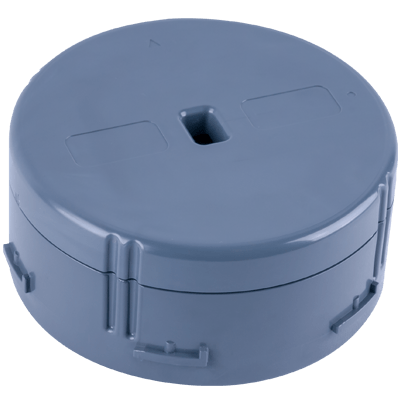 These sensors detect various material levels, angle of the KST3320, monitor relative ambient temperature and humidity, and pinpoint the KST3320's exact position in the world.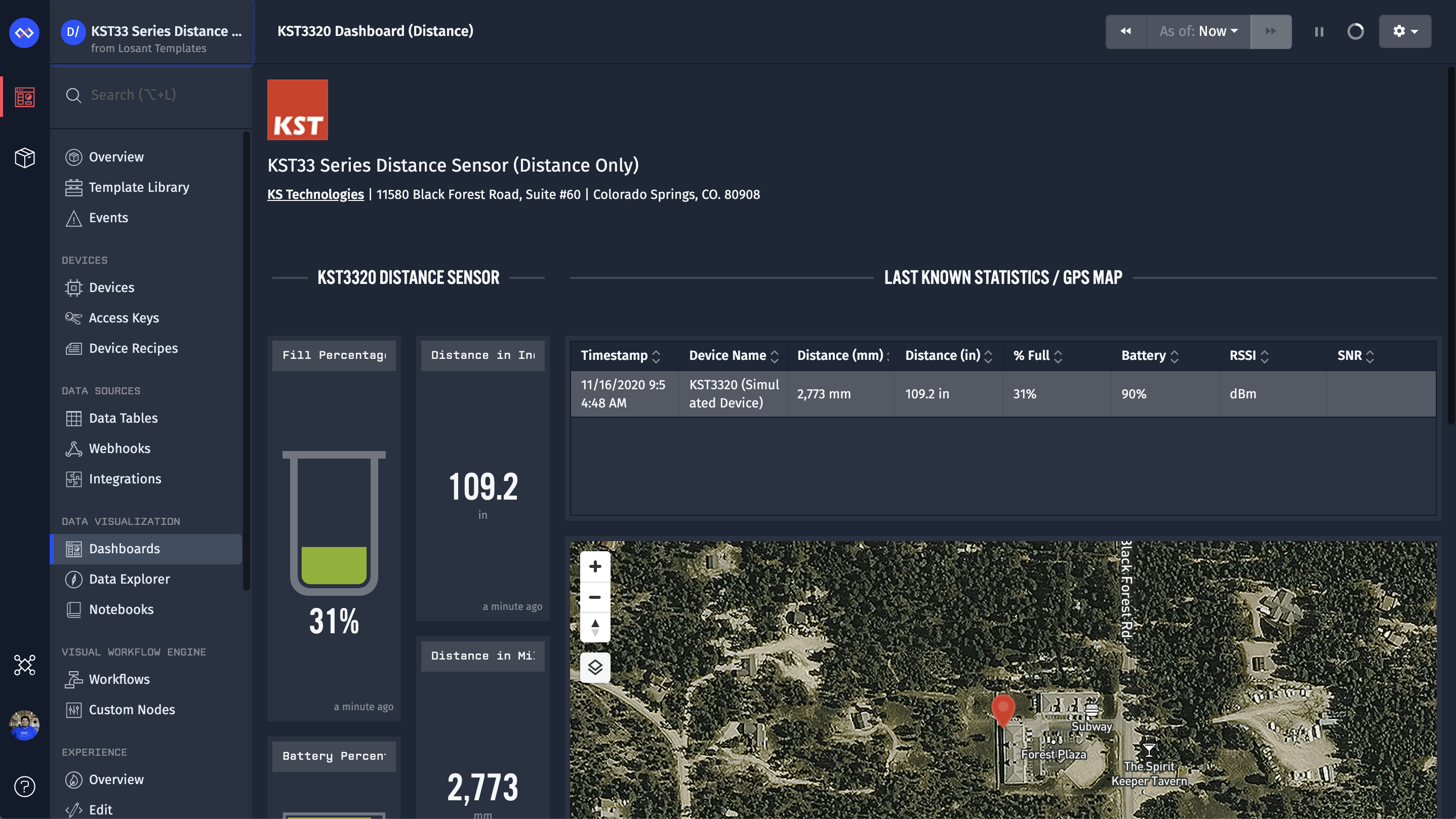 Usage
This Application Template contains a README that provides instructions and guidance on the template implementation.
To create an Application from this template:
Navigate to the New Application page.
Select the KST33 Series Distance Sensor Template.
You can also import this template from the GitHub repository.
Resources
For more information, see:
Was this page helpful?
---
Still looking for help? You can also search the Losant Forums or submit your question there.