Elipsa Predictive Maintenance Application Template
This Application Template provides example workflows and dashboards to demonstrate how to perform real-time outlier detection using an AI model trained and executed using Elipsa.
Elipsa's no-code environment makes training and utilizing AI models easy and approachable. Elipsa works seamlessly with Losant's data exports to quickly train AI models with minimal data reformatting, cleaning, or engineering.
About This Template's AI Model
The outlier detection model being executed by this template has been trained on an open-source dataset provided by NASA's Prognostic Data Repository. This dataset is representative of the time-series data collected by most Losant applications. Feel free to directly download and explore the dataset for more information.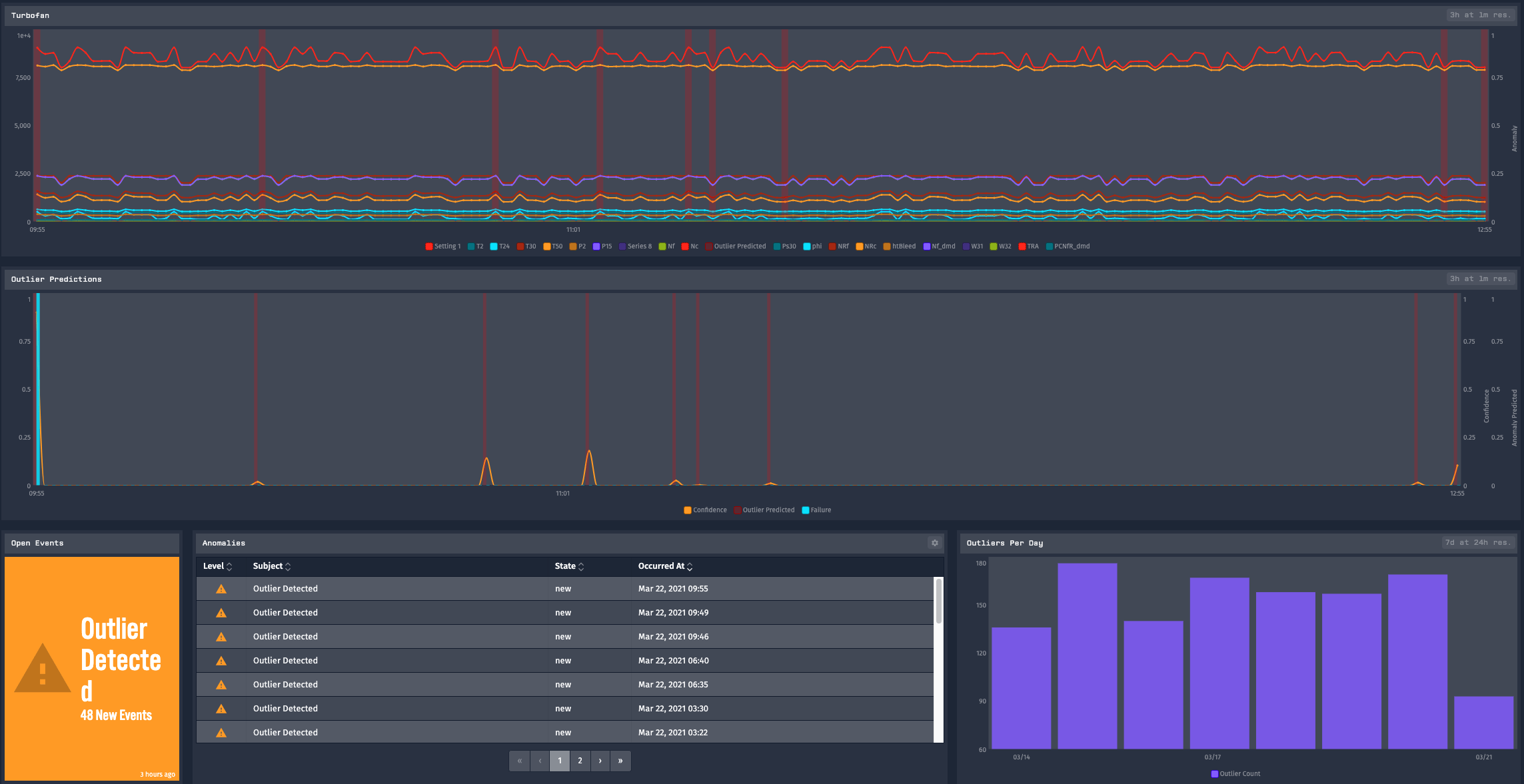 Usage
This Application Template contains a README that provides instructions and guidance on the template implementation.
To create an Application from this template:
Navigate to the New Application page.
Select the Elipsa AI Application Template.
You can also import this template from the GitHub repository.
Resources
For more information, see:
Was this page helpful?
---
Still looking for help? You can also search the Losant Forums or submit your question there.