Asset Tracker Template
This Application Template represents a geolocation asset tracking solution with temperature, shock, and tilt monitoring.
By combining real-time location data with real-time sensor data, this template delivers many asset tracking use cases such as:
Automated delivery confirmation
Cold-chain monitoring
Theft prevention and recovery
Equipment usage trends
Key Components
This template provides an example of the following:
Sample tracking devices moving between distribution centers.
Tracking issues with shipments through Events.
Information about distribution centers stored in a Data Table.
Custom application experience that utilizes overview and detail dashboards.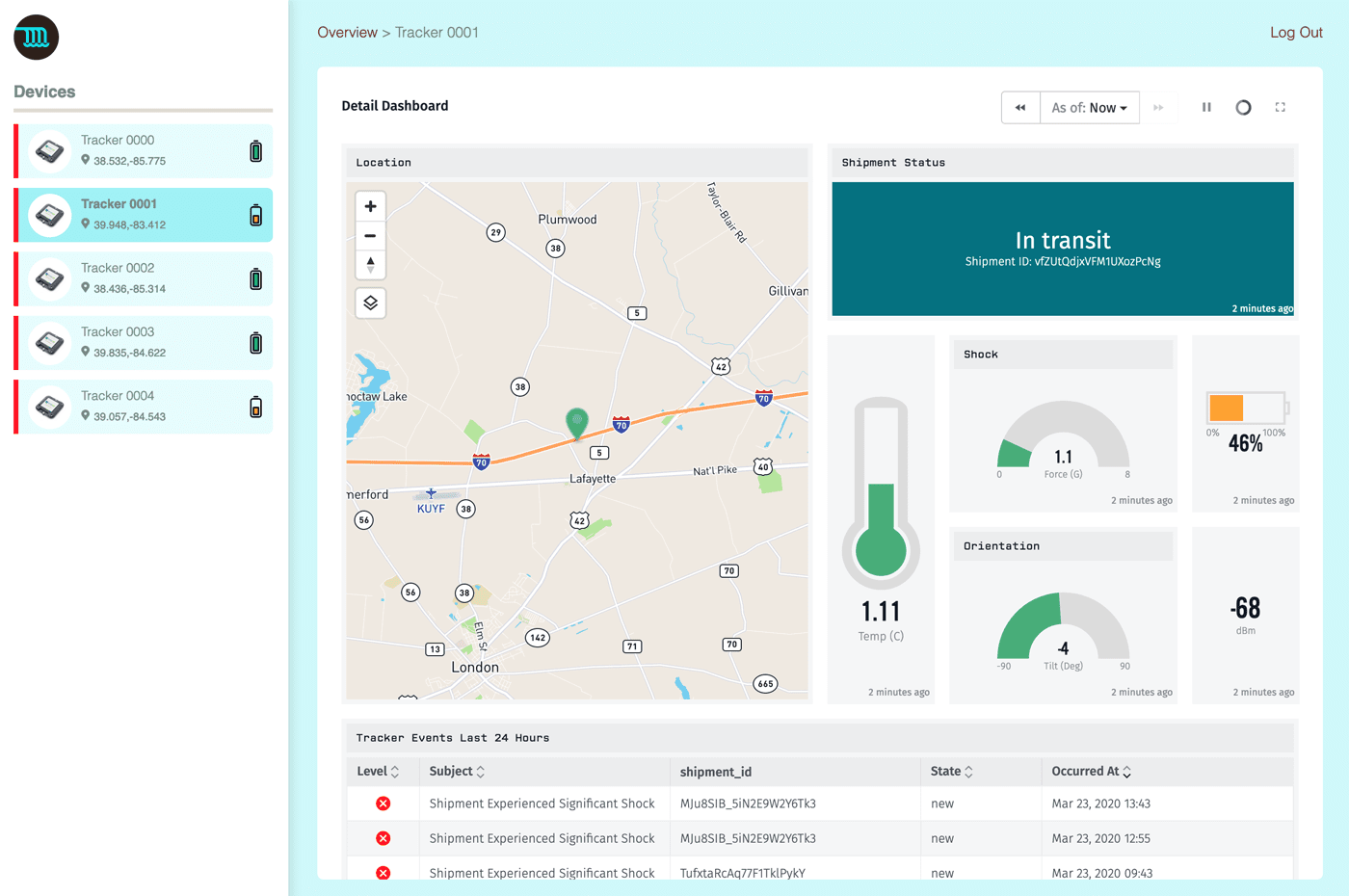 Usage
This template contains a README that provides instructions and guidance on the template implementation.
To create an Application from this template:
Navigate to the New Application page.
Select the Asset Tracker Template.
You can also import this template from the GitHub repository.
Resources
For more information, see:
Was this page helpful?
---
Still looking for help? You can also search the Losant Forums or submit your question there.