HTTP Node
The HTTP Node allows a workflow to make an arbitrary HTTP request and optionally place the response on the current payload.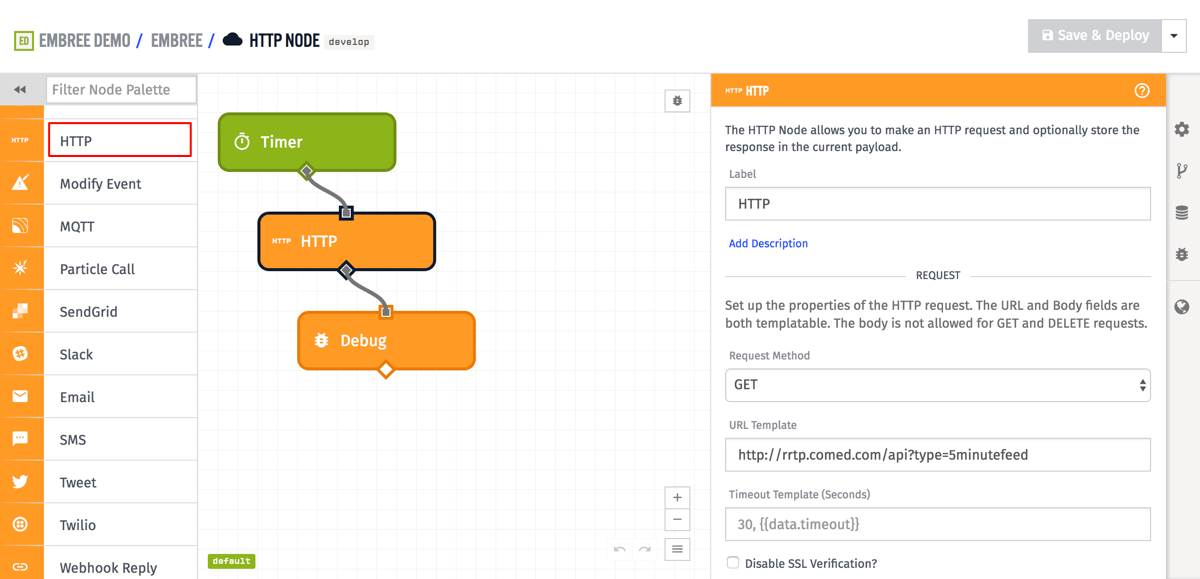 Configuration
The Output HTTP Node is configured in the same way as the Data HTTP Node. The node is available under both the Data and Outputs sections purely for organizational purposes.
Was this page helpful?
---
Still looking for help? You can also search the Losant Forums or submit your question there.